Beis Hamedrash Nishmas Yisroel
new! meseches chagigah | continues tomorrow MORNING! (30-jun)
PARENTING PROGRAMME! | final session on tuesday! (05-jul)
!
omud yomi shiur | CONTINUES tomorrow morning (30-jun)
Click here to access the full Archive for the shiur. Links will not be posted on the home page.
mishnah brurah yomi | CONTINUES tomorrow night! (30-jun)
daf yomi b'halocho (DirsHU) index

משנה ברורה חלק א
1) 26/06/16 | Siman 137:1-4a Download Here
2) 27/06/16 | Siman 137:4b-6a Download Here

*

*
3) 28/06/16 | Siman 137:6b-138:1 Download Here
4) 29/06/16 | Siman --:--

Coming Soon
5) 30/06/16 | Siman --:--

Coming Soon
**The מגיד שיעור was Johnny Kaye
---
7 January | We are no longer able to publish the Shiurim by uploading the file to the site. From now on, each link will direct you to a Dropbox file to subsequently stream or download to your system. (Your system must support .m4a files - iPhones are fine)
This should not pose any problems to most users. If you're having storage issues then stream the shiur and do not download it!
Alternatively, Smartphone Users can download the free Dropbox App (Available on iOS and Android) which should play them for you on the App itself upon clicking the links.
Apologies for the inconvenience.
(The most recent week of שיעורים will be posted here whereas a full archive from the beginning of the Cheilek will be available on the "Dirshu Archive" Page)
Visitors Since 27th April 2015

pirkei ovos shiur! | continues this shabbos afternoon! (p'shelach)
Join us for this increasingly popular Summer afternoon shiur given by Rabbi Mendy Chissick שליט"א which continues this Shabbos (P'Shelach) at 9.05pm followed by Mincha.
business directory
Click here to access see our extensive BHNY Business Directory. Free Fridge Magnets are available to collect from the Shul now.
ladies hilchos Shabbos series, catch up here!
Missed some or all of them Shiurim? Catch up below by Audio or Video, kindly provided by TorahAnytime
---
#1. 27th October, (Audio or Video)
#2. 10th November, (Audio or Video)
#3. 24th November, (Audio or Video)
#4. 15th December,

Not Available
#5. 5th January, (Audio or Video)
#6. 12th January,
(
Audio
or
Video
)
#7. 19th January,
(
Audio
or
Video
)
#8. 26th January, (Audio or Video)
hacHnosas sefer torah | VIDEO HIGHLIGHTS
EXCLUSIVE FRIED CONCERT | VIDEO HIGHLIGHTS
whatsapp groups
We encourage our members to join the Mens or Ladies WhatsApp Groups to keep up to date with Shul Events and Announcements.
Please send a message to mail@bhny.co.uk to request membership.
Hachnosas Orchim (Bal Shem Tov)
Following the Rov's Drosho at Shalosh Seudos (P' Behalosecho 5774), a new BHNY initiative has been started whereby a rota for Shabbos meals will be maintained for Hachnosas Orchim.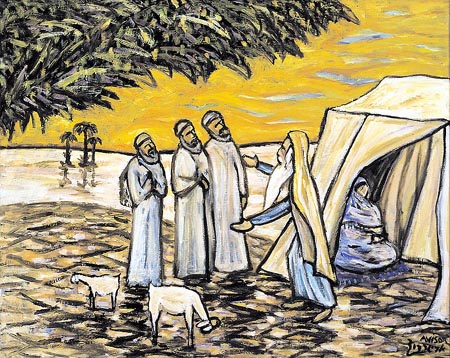 If you are able to host a meal in the near future (or know of anyone needing a meal), please contact Mrs Dalia Nessim on 0798 923 7572
the big move...
For more photos, visit the Gallery page.
.. & here's to the prosperity of zion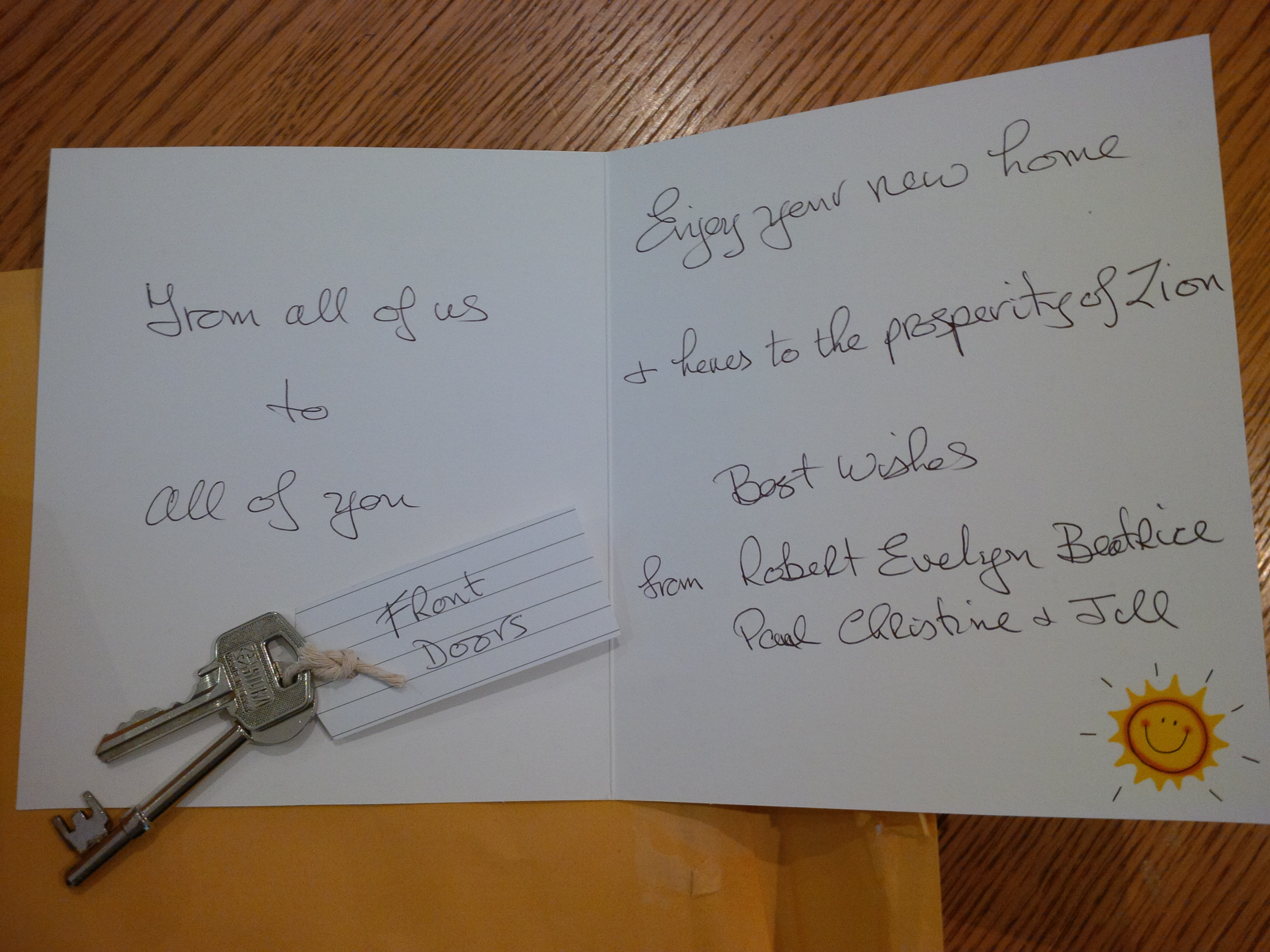 The lovely card we received from the Trustees of the Church along with the keys to our new building.
it's official.. !
We are pleased to inform you that בעז"ה
we have completed the purchase of 4 Brent Green,
a new home for Beis HaMedrash Nishmas Yisroel
& a centre of תורה and תפילה for NW London.

join the mailing list here!
leil shishi @ nishmas Yisroel
Thursday Nights
The next ליל שישי פרשה שיעור (P'Shelach) will be given by:
Rabbi Yitzchok Fierstone שליט"א
Followed by Hot Refreshments and a דבר תורה from Pini Rose נ"י
Visit www.torahway.org.uk to download previous שיעורים and click here to find and download Rabbi Tugendhaft's ten minute Hilchos Shabbos שיעורים given before each guest speaker.
If you would like to sponsor Leil Shishi on a specific week please send a message to mail@bhny.co.uk
See you on Thursday!

9.35-9.45: Hilchos Shabbos (Rabbi Tugendhaft שליט"א)
9.45-10.15: Parasha Shiur (Guest Speaker)
10.15: מעריב (followed by Cholent, Kugel & Dvar Torah)
Upcoming yohrtzeits
23 Sivan
R' Yaakov Pollack of Lublin (1525), outstanding Talmudist of his age. He was the Rebbe of many of the greatest gedolim of the time.
R' Rafael Tzemach ben Shimon (1780) Rosh Yeshiva of Chesed L'Avrohom
R' Shmuel Tzvi Kovalski (1993) Legendary Rosh Kolel of Sochachov
R' Yehuda Assad (1866), author of Responsa Mahari
Reb Yaakov Yitzchok of Balondov (1882) ben R' Chaim Meir Yechiel of Moglenitz.


24 Sivan
R" Moshe b. Shlomo HaKohen, one of the Baalei Tosafos from Germany
R' Avrohom Salim (1938) Mekubal, lived in Yerushalayim
R' Masaoud HaKohen Elchadad (1927) Head of Yeshiva Beis El of Mekubalim, died at age 107


25 Sivan
R' Shimon ben Gamliel, Tanna, one of the Asarei Harugei Malchus
R' Yishmael Kohen Gadol, Tanna, one of the Asarei Harugei Malchus
R' Chaninah Sagan HaKohanim, Tanna
R' Dovid Mireles, author of Korban Ha'eidah on Talmud Yerushalmi (1762)
R' Boruch Shimon Schneerson, Rosh Yeshiva of Tchebin (2001)
R' Avraham Barzani, Renowned Mekubal
R' Yissachar Dov Lifshitz (1944), Stropkover Rebbe
26 Sivan
R' Yonoson ben Uziel, tanna and author of Targum Yonason ben Uziel
R' Yosi ben Kisma, tanna
R' Yitzchak ben R' Chaim of Volozhin
R' Avrohom Yehoshua Heschel of Moglenitz (1878) ben R' Chaim Meir Yechiel "the Saraph" of Moglenitz. The yahrzeit of his older brother, R' Yaakov Yitzchok of Balondov, was two days ago. See there for more on their lineage.
R' Refoel Yosef ben Robi, author of Derech Hamelech on Rambam
R' Shimon Ashriki (1930), Av Beis din in Yerusholayim
R' Yehoshua Buchsbaum HY"D Rav of Galanta
R' Reuven Fein, Rosh Yeshiva of Torah Vodaas
R' Michel Yehuda Lefkowitz
27 Sivan
R' Chanina ben Tradyon, tanna - one of the Asara Harugei Malchus
R' Meir ben R' Issac Eisenstadt, Maharam Ash, author of Panim Me'iros (1744)
28 Sivan
R' Meshulom Feivish HaLevi Lowy of Tosh (1873) ben R' Mordechai. Talmid of Maharam Ash (yahrzeit was yesterday) and then R' Dovid of Dinov and then became one of the important Chassidim of R' Yitzchok Issac of Kaliv. His great-grandson, the present Tosher Rebbe, who bears the same name, is one of the most respected tzadikim alive today. He has a community, called Kiryas Tash, near Montreal, and people travel to see him from all over the world, in order to receive his blessings. The Tosher Rebbe and his Chassidim are known for their love of all Jews and welcome visitors there with open arms.
R' Avrohom Adadi (1874), Rov in Tripoli, wrote Vayikra Avrohom
R' Shimshon Aaron Polansky, Rov of Teplik
30 Sivan
R' Moshe ben R' Levi Najara (1580), talmid of Arizal , wrote Lekach Tov on Rashi, father of R' Yisroel Najara
R' Chaim ben R' Yitzchok Kitza (1849), Av Beis Din of Irsha, one of the great tzadikim of Hungary
R' Shlomo Kluger (1869) ben R' Yuda Ahron, Rov of Brod, author of Chochmas Shlomo and many other seforim, He was raised by the Dubno Magid.
R' Meir Rosenbaum of Kretchnif (1908) known as a great Baal Mofes and writer of kameyas He was the son of R' Mordechai of Nadvorna.
Thu, 30 June 2016 24 Sivan 5776