ladies journey to poland | Still time to sign up!
sefas emes SHIUR | continues this evening! (16-aug)
OMUD YOMI SHIUR | RESUMES IN ELLUL (04-SEPT)
Click here to access the Archive for current Mesechta. Links will not be posted on the home page.
DAF YOMI B'HALOCHA | continues this evening! (16-aug)
daf yomi b'halochA (DirsHU) index

'משנה ברורה חלק ג
1) 13/08/17 | Siman --:--

Coming Soon

**
2) 14/08/17 | Siman --:--

Coming Soon

**
3) 15/08/17 | Siman --:--

Coming Soon

**
4) 16/08/17 | Siman --:--

Coming Soon
5) 17/08/17 | Siman --:--

Coming Soon
**
The מגיד שיעור was Jonathan Kaye
---
When you select any shiur recording on the BHNY website, you will be directed to a Dropbox file to subsequently stream or download the shiur on your system. (Your system must support .mp3 and .wav files - iPhones and Android are fine)
Usually you will only be able to stream the shiur on your PC and not on your phone browser. However, Smartphone Users can download the free Dropbox App (Available on iOS and Android) which should stream them for you using it's in-app playback upon clicking the link.
Any queries related to shiur recordings should be directed to info@jcreatedesign.com
---
(The most recent week of שיעורים will be posted here whereas a full archive from the beginning of the Cheilek will be available on the "Dirshu Archive" Page)
Visitors Since 27th April 2015

business directory
Click here to access see our extensive BHNY Business Directory. Free Fridge Magnets are available to collect from the Shul now.
hacHnosas sefer torah | VIDEO HIGHLIGHTS
EXCLUSIVE FRIED CONCERT | VIDEO HIGHLIGHTS
whatsapp groups
We encourage our members to join the Mens or Ladies WhatsApp Groups to keep up to date with Shul Events and Announcements.
Please send a message to mail@bhny.co.uk to request membership.
Hachnosas Orchim (Bal Shem Tov)
Following the Rov's Drosho at Shalosh Seudos (P' Behalosecho 5774), a new BHNY initiative has been started whereby a rota for Shabbos meals will be maintained for Hachnosas Orchim.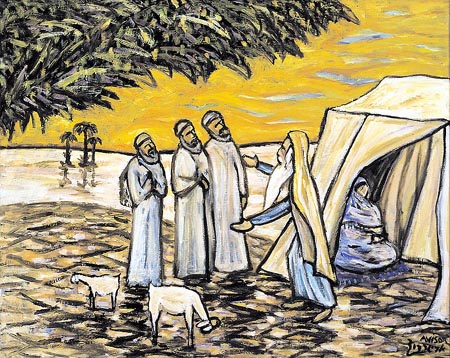 If you are able to host a meal in the near future (or know of anyone needing a meal), please contact Mrs Dalia Nessim on 0798 923 7572 or R'Shimon Levy when in Shul.
join the mailing list here!
leil shishi @ nishmas Yisroel
Thursday Nights
The next ליל שישי פרשה שיעור (P'TBA) will be given by:
TBA שליט"א
Followed by Hot Refreshments and a דבר תורה from TBA נ"י
Visit www.torahway.org.uk to download previous שיעורים and click here to find and download Rabbi Tugendhaft's ten minute Hilchos Shabbos שיעורים given before each guest speaker.
If you would like to sponsor Leil Shishi on a specific week please send a message to mail@bhny.co.uk
See you on Thursday!

9.35-9.45: Hilchos Shabbos (Rabbi Tugendhaft שליט"א)
9.45-10.15: Parasha Shiur (Guest Speaker)
10.15: מעריב (followed by Cholent, Kugel & Dvar Torah)
Upcoming yohrtzeits
24 Av - R' Ephraim Zalman ben R' Menachem Margolies (1828), Av Beis Din of Brod and author of many sefarim, including Beis Ephraim, Olelos Ephraim and Mateh Ephraim, which is perhaps most famous, contains all the halachos pertaing to Elul and Tishrei.

25 Av - R' Yeshayahu Menachem ben R' Yitzchok of Cracow (1599), originator of the Heter Iska

26 Av- R' Yaakov Meshulam Orenstein (1839), Rov of Lvov and author of Yeshuos Yaakov
26 Av - R' Yehuda Fatiyah (1942) was a talmid of the Ben Ish Chai.
26 Av - R' Yoel ben R' Chananya Yom-Tov Teitelbaum (1979), the Satmar Rebbe, author of VaYoel Moshe and Divrei Yoel, he is buried in Kiryas Joel (Monroe), NY.
26 Av - R' Meir Ashkenazi (1954) Rov of Shanghai
26 Av - R' Eliyahu Baruch Goldschmidt, Mashgiach Ruchni Yeshiva Gedolah Zichron Moshe of South Fallsburg (2000)

27 Av - R' Yehoshua Charif of Cracow, author of Maginei Shlomo (1648)
27 Av - R' Naftali Tzvi Yehuda Berlin (1893) the Nitziv, Rosh Yeshiva of Volozhin, he married the grandaughter of Reb Chaim Volozhiner, author of Ha'emek davar, Ha'emek She'ela and Meshiv Davar
27 Av - R' Yehuda Fattiah, Iraqi Gadol and mekubal, author of Beis Lechem Yehuda (1941)
27 Av - R' Yehuda Pettiyah (1942) was a great mekubal and author of 15 seforim, including Beis Lechem Yehuda and Yayin HaRokeach
27 Av - R' Shmuel Tzvi Hirsh ben R' Avrohom Abish Horowitz, known as Reb Heshele of Spinka (1997)
27 Av - R' Avrohom Mordechai ben R' Yitzchok Meir Alter, son of the Chiddushei Harim, father of the Sfas Emes

28 Av - R' Avrohom Yaakov ben R' Meir HaKohen Pam (2001) was the Rosh Yeshiva of Torah Vadaas and founded the Shuvu organization. He was one of those that was loved by all. He is buried in Mount Judah Cemetery in Queens, NY.

29 Av - R' Shmuel ben R' Yosef Zundel Salanter (1909) Rov of Yerushalayim.
29 Av - R' Menachem Mendel Alter HY"D (1942), Went to his death in Treblinka with "yishuv hadaas, tzidkus and prishus". He was a son of the Sfas Emes, R' Yehuda Aryeh Leib.
29 Av - R' Eliezer Zusia ben R' Yisroel Avrohom Portugal (1982), the Skulener Rebbe was a talmid of the Stefanishter Rebbe. After moving to the USA he founded the Cheseed L'Avrohom orginization. He is buried in the Vizhnitzer Cemetery in Monsey, NY. His son, R' Yisroel Avrohom, the present Skulener Rebbe, is one of the most respected tzadikim around today. See the story: Shachris with the Skulener
Fri, 18 August 2017 26 Av 5777