Beis Hamedrash Nishmas Yisroel
new! meseches chagigah | resumes in eluL! (05-sep)
omud yomi shiur | resumes IN ELUL! (05-sep)
Click here to access the full Archive for the shiur. Links will not be posted on the home page.
mishnah brurah yomi | continues this evening (25-aug)
daf yomi b'halocho (DirsHU) index

משנה ברורה חלק א
1) 21/08/16 | Siman 153:18-21a
D
ownloa
d
Here
*
*
2) 22/08/16 | Siman 153:21b-22
D
ownloa
d
Here
*
*
3) 23/08/16 | Siman 154:1-3a
D
ownloa
d
Here
*
*
4) 24/08/16 | Siman 154:3b-6
D
ownloa
d
Here
*
*
*
5) 25/08/16 | Siman --:-- Coming Soon
*
*
The מגיד שיעור was Johnny Kaye
*
*
*
The מגיד שיעור was Yossi Klein
---
7 January | We are no longer able to publish the Shiurim by uploading the file to the site. From now on, each link will direct you to a Dropbox file to subsequently stream or download to your system. (Your system must support .m4a files - iPhones are fine)
This should not pose any problems to most users. If you're having storage issues then stream the shiur and do not download it!
Alternatively, Smartphone Users can download the free Dropbox App (Available on iOS and Android) which should play them for you on the App itself upon clicking the links.
Apologies for the inconvenience.
(The most recent week of שיעורים will be posted here whereas a full archive from the beginning of the Cheilek will be available on the "Dirshu Archive" Page)
Visitors Since 27th April 2015

pirkei ovos shiur! | continues this shabbos afternoon! (p'EIKEV)
Join us for this increasingly popular Summer afternoon shiur given by Rabbi Mendy Chissick שליט"א which continues this Shabbos (P'Eikev) at 7.20pm followed by Mincha.
business directory
Click here to access see our extensive BHNY Business Directory. Free Fridge Magnets are available to collect from the Shul now.
ladies hilchos Shabbos series, catch up here!
Missed some or all of them Shiurim? Catch up below by Audio or Video, kindly provided by TorahAnytime
---
#1. 27th October, (Audio or Video)
#2. 10th November, (Audio or Video)
#3. 24th November, (Audio or Video)
#4. 15th December,

Not Available
#5. 5th January, (Audio or Video)
#6. 12th January,
(
Audio
or
Video
)
#7. 19th January,
(
Audio
or
Video
)
#8. 26th January, (Audio or Video)
hacHnosas sefer torah | VIDEO HIGHLIGHTS
EXCLUSIVE FRIED CONCERT | VIDEO HIGHLIGHTS
whatsapp groups
We encourage our members to join the Mens or Ladies WhatsApp Groups to keep up to date with Shul Events and Announcements.
Please send a message to mail@bhny.co.uk to request membership.
Hachnosas Orchim (Bal Shem Tov)
Following the Rov's Drosho at Shalosh Seudos (P' Behalosecho 5774), a new BHNY initiative has been started whereby a rota for Shabbos meals will be maintained for Hachnosas Orchim.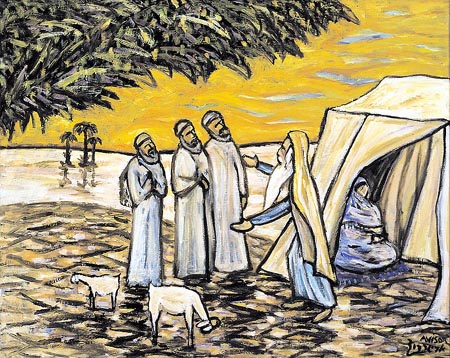 If you are able to host a meal in the near future (or know of anyone needing a meal), please contact Mrs Dalia Nessim on 0798 923 7572
the big move...
For more photos, visit the Gallery page.
.. & here's to the prosperity of zion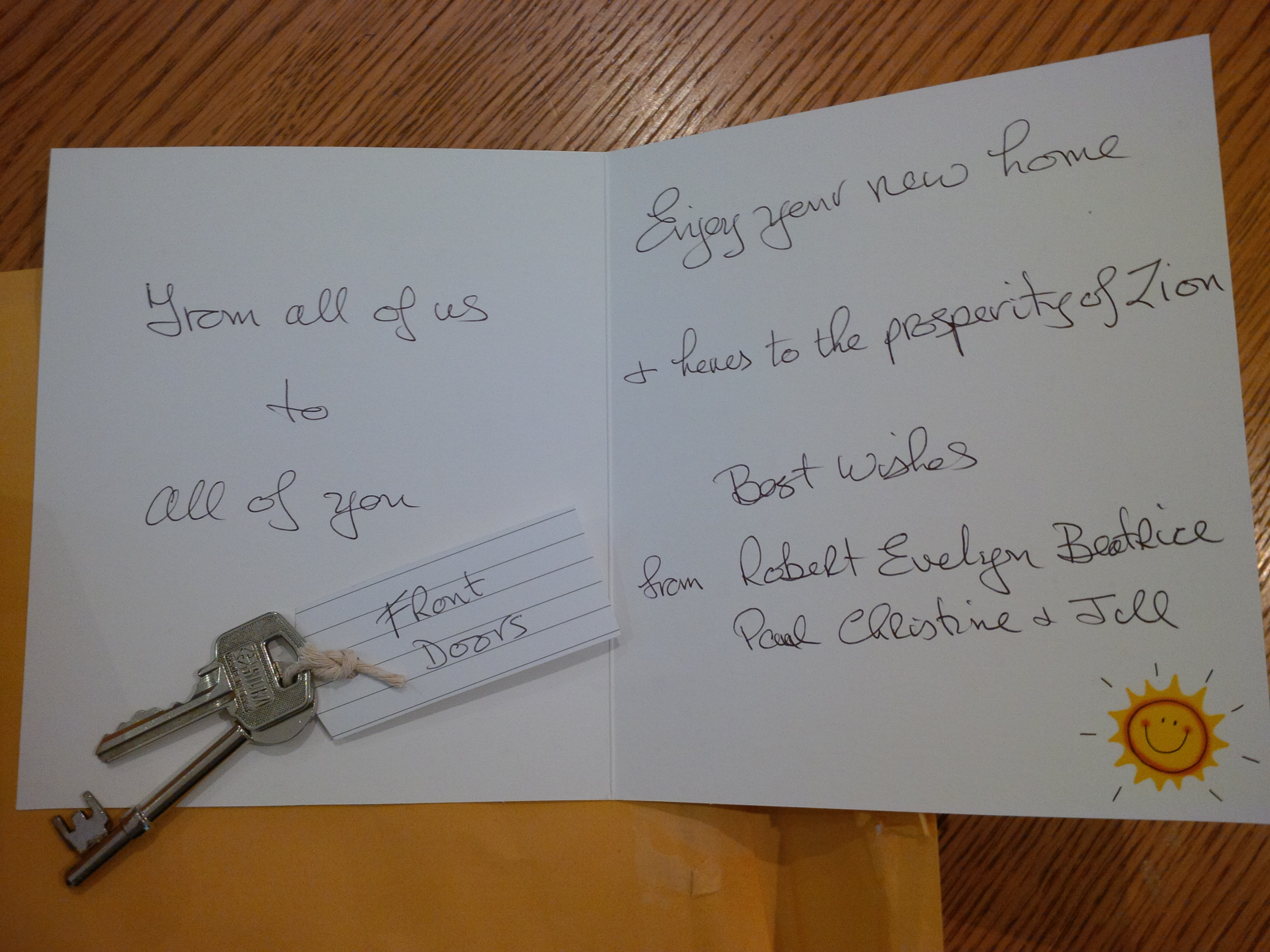 The lovely card we received from the Trustees of the Church along with the keys to our new building.
it's official.. !
We are pleased to inform you that בעז"ה
we have completed the purchase of 4 Brent Green,
a new home for Beis HaMedrash Nishmas Yisroel
& a centre of תורה and תפילה for NW London.

join the mailing list here!
leil shishi @ nishmas Yisroel
Thursday Nights
The next ליל שישי פרשה שיעור (P'Shoftim) will be given by:
TBA שליט"א
Followed by Hot Refreshments and a דבר תורה from TBA נ"י
Visit www.torahway.org.uk to download previous שיעורים and click here to find and download Rabbi Tugendhaft's ten minute Hilchos Shabbos שיעורים given before each guest speaker.
If you would like to sponsor Leil Shishi on a specific week please send a message to mail@bhny.co.uk
See you on Thursday!

9.35-9.45: Hilchos Shabbos (Rabbi Tugendhaft שליט"א)
9.45-10.15: Parasha Shiur (Guest Speaker)
10.15: מעריב (followed by Cholent, Kugel & Dvar Torah)
Upcoming yohrtzeits
21 Av - R' Chaim ben R' Yosef Dov Ber Soloveitchik, Rosh Yeshiva of Volozhin and Rav of Brisk (1918)
21 Av - R' Ahron ben R' Yisachor Dov Rokeach, the Belzer Rebbe (1957) From the greatest tzadikim of his time. The numerous stories of his tzidkus and miracles are legendary. Many of the great tzadikim in Eretz Yisroel, from all segments, were very close to him. He lost his whole family to the Nazis y's. The fascinating story of his escape can be read in Rescuing the Rebbe of Belz.
21 Av - R' Alexander Sender of Komarna (1818) ben R' Yitzchok Issac was a talmid of the Chozeh of Lublin
21 Av - R' Dovid Hager of Zebultov (1848) ben R' Menachem Mendel of Kosov was a son-in-law of R' Moshe Leib of Sasov. He wrote Tzemach Dovid.


22 Av - R' Mordechai ben R' Hillel, the "Mordechai"HY"D (1298) killed during the Rindfleisch pogroms
22 Av - R' Meir Hagadol of Premishlan (1773) ben R' Yaakov "Tam" was one of the great talmidim of the Baal Shem Tov. The Nadvorna dynasty, with it's many offshoots descend from him. His grandson was the famous R' Meir'l of Premishlan
22 Av - R' Eliyahu Dushnitzer (1949), mashgiach of Lomza Yeshiva, Petach Tikva. The Chazon Ish is reported to have said that he was one of the 36 "hidden tzadikim". He was a talmid of the Chofetz Chaim and one of the ones chosen to get the dibbuk out of a woman, in the well know story told over by R' Elchonon Wasserman.


23 Av - R' Yaakov Yisroel ben R' Chaim Peretz Kanievsky, the Steipler Gaon (1985), author of Kehillas Yaakov. His father was a chosid of R' Yaakov Yisroel of Cherkass, and named him after his Rebbe. The Steipler's son R' Chaim shlita is one of the Gedolei Hador today.


24 Av - R' Ephraim Zalman ben R' Menachem Margolies (1828), Av Beis Din of Brod and author of many sefarim, including Beis Ephraim, Olelos Ephraim and Mateh Ephraim, which is perhaps most famous, contains all the halachos pertaing to Elul and Tishrei.


25 Av - R' Yeshayahu Menachem ben R' Yitzchok of Cracow (1599), originator of the Heter Iska


26 Av- R' Yaakov Meshulam Orenstein (1839), Rov of Lvov and author of Yeshuos Yaakov
26 Av - R' Yehuda Fatiyah (1942) was a talmid of the Ben Ish Chai.
26 Av - R' Yoel ben R' Chananya Yom-Tov Teitelbaum (1979), the Satmar Rebbe, author of VaYoel Moshe and Divrei Yoel, he is buried in Kiryas Joel (Monroe), NY.
26 Av - R' Meir Ashkenazi (1954) Rov of Shanghai
26 Av - R' Eliyahu Baruch Goldschmidt, Mashgiach Ruchni Yeshiva Gedolah Zichron Moshe of South Fallsburg (2000)


27 Av - R' Yehoshua Charif of Cracow, author of Maginei Shlomo (1648)
27 Av - R' Naftali Tzvi Yehuda Berlin (1893) the Nitziv, Rosh Yeshiva of Volozhin, he married the grandaughter of Reb Chaim Volozhiner, author of Ha'emek davar, Ha'emek She'ela and Meshiv Davar
27 Av - R' Yehuda Fattiah, Iraqi Gadol and mekubal, author of Beis Lechem Yehuda (1941)
27 Av - R' Yehuda Pettiyah (1942) was a great mekubal and author of 15 seforim, including Beis Lechem Yehuda and Yayin HaRokeach
27 Av - R' Shmuel Tzvi Hirsh ben R' Avrohom Abish Horowitz, known as Reb Heshele of Spinka (1997)
27 Av - R' Avrohom Mordechai ben R' Yitzchok Meir Alter, son of the Chiddushei Harim, father of the Sfas Emes


28 Av - R' Avrohom Yaakov ben R' Meir HaKohen Pam (2001) was the Rosh Yeshiva of Torah Vadaas and founded the Shuvu organization. He was one of those that was loved by all. He is buried in Mount Judah Cemetery in Queens, NY.

29 Av - R' Shmuel ben R' Yosef Zundel Salanter (1909) Rov of Yerushalayim.
29 Av - R' Menachem Mendel Alter HY"D (1942), Went to his death in Treblinka with "yishuv hadaas, tzidkus and prishus". He was a son of the Sfas Emes, R' Yehuda Aryeh Leib.
29 Av - R' Eliezer Zusia ben R' Yisroel Avrohom Portugal (1982), the Skulener Rebbe was a talmid of the Stefanishter Rebbe. After moving to the USA he founded the Cheseed L'Avrohom orginization. He is buried in the Vizhnitzer Cemetery in Monsey, NY. His son, R' Yisroel Avrohom, the present Skulener Rebbe, is one of the most respected tzadikim around today. See the story: Shachris with the Skulener
Fri, 26 August 2016 22 Av 5776