Beis Hamedrash Nishmas Yisroel
selichos 5776 | tomorrow night! (24-sep)
pre-rosh hashonah chizuk for ladies | next week! (28-SEP)
eitan katz: live in london | keep checking for further info
DAILY PRE-MINCHA SHIUR | continues sunDay evening! (25-sep)
Click here to access the full Archive for the shiur. Links will not be posted on the home page.
ellul shiurim screenings | continues thursDay! (29-sep)
omud yomi shiur | continues this morning! (23-sep)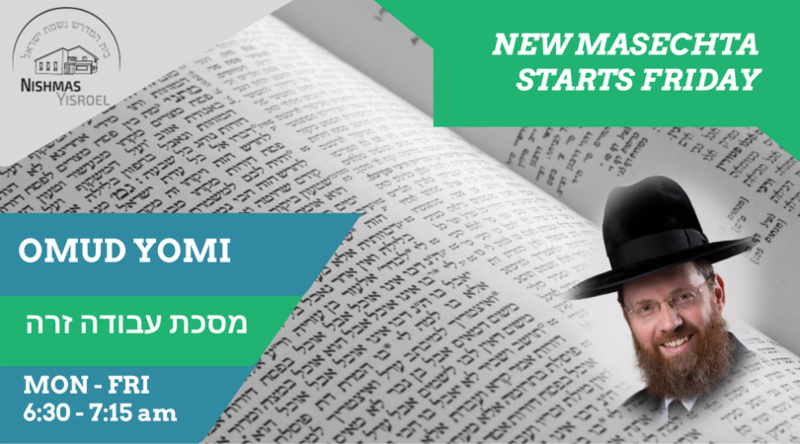 Click here to access the full Archive for the shiur. Links will not be posted on the home page.
mishnah brurah yomi | continues sunDay evening! (25-sep)
daf yomi b'halocho (DirsHU) index

משנה ברורה חלק א
1) 18/09/16 | Siman 158:6b-7a
D
ownloa
d
Here
2) 19/09/16 | Siman 159:7b
D
ownloa
d
Here
3) 20/09/16 | Siman 159:7c-8a
D
ownloa
d
Here
4) 21/09/16 | Siman 159:8b-10
Download
Here
5) 22/09/16 | Siman --:--

Coming Soon
---
7 January | We are no longer able to publish the Shiurim by uploading the file to the site. From now on, each link will direct you to a Dropbox file to subsequently stream or download to your system. (Your system must support .m4a files - iPhones are fine)
This should not pose any problems to most users. If you're having storage issues then stream the shiur and do not download it!
Alternatively, Smartphone Users can download the free Dropbox App (Available on iOS and Android) which should play them for you on the App itself upon clicking the links.
Apologies for the inconvenience.
(The most recent week of שיעורים will be posted here whereas a full archive from the beginning of the Cheilek will be available on the "Dirshu Archive" Page)
Visitors Since 27th April 2015

pirkei ovos shiur! | continues this shabbos afternoon! (P'KI Savo)
Join us for this increasingly popular Summer afternoon shiur given by Rabbi Mendy Chissick שליט"א which continues this Shabbos (P'Ki Savo) at TBA followed by Mincha.
business directory
Click here to access see our extensive BHNY Business Directory. Free Fridge Magnets are available to collect from the Shul now.
ladies hilchos Shabbos series, catch up here!
Missed some or all of them Shiurim? Catch up below by Audio or Video, kindly provided by TorahAnytime
---
#1. 27th October, (Audio or Video)
#2. 10th November, (Audio or Video)
#3. 24th November, (Audio or Video)
#4. 15th December,

Not Available
#5. 5th January, (Audio or Video)
#6. 12th January,
(
Audio
or
Video
)
#7. 19th January,
(
Audio
or
Video
)
#8. 26th January, (Audio or Video)
hacHnosas sefer torah | VIDEO HIGHLIGHTS
EXCLUSIVE FRIED CONCERT | VIDEO HIGHLIGHTS
whatsapp groups
We encourage our members to join the Mens or Ladies WhatsApp Groups to keep up to date with Shul Events and Announcements.
Please send a message to mail@bhny.co.uk to request membership.
Hachnosas Orchim (Bal Shem Tov)
Following the Rov's Drosho at Shalosh Seudos (P' Behalosecho 5774), a new BHNY initiative has been started whereby a rota for Shabbos meals will be maintained for Hachnosas Orchim.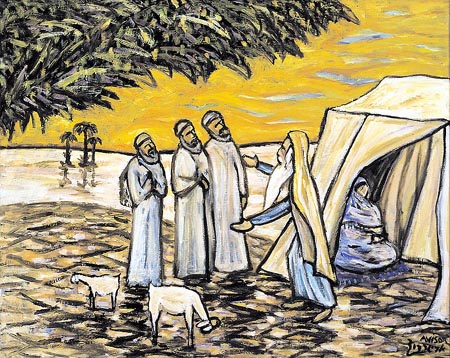 If you are able to host a meal in the near future (or know of anyone needing a meal), please contact Mrs Dalia Nessim on 0798 923 7572
the big move...
For more photos, visit the Gallery page.
.. & here's to the prosperity of zion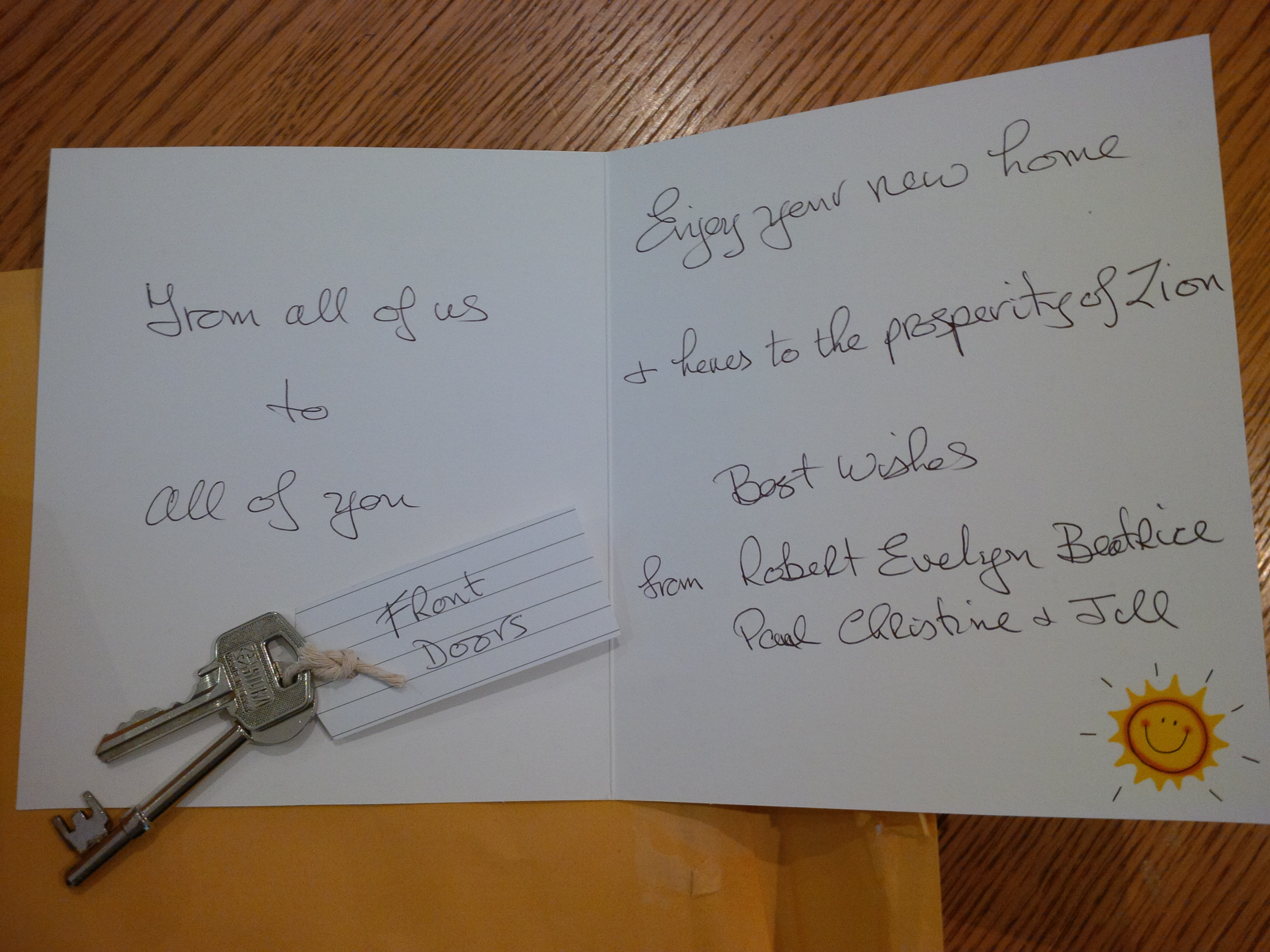 The lovely card we received from the Trustees of the Church along with the keys to our new building.
it's official.. !
We are pleased to inform you that בעז"ה
we have completed the purchase of 4 Brent Green,
a new home for Beis HaMedrash Nishmas Yisroel
& a centre of תורה and תפילה for NW London.

join the mailing list here!
leil shishi @ nishmas Yisroel
Thursday Nights
The next ליל שישי פרשה שיעור (P'TBA) will be given by:
TBA שליט"א
Followed by Hot Refreshments and a דבר תורה from TBA נ"י
Visit www.torahway.org.uk to download previous שיעורים and click here to find and download Rabbi Tugendhaft's ten minute Hilchos Shabbos שיעורים given before each guest speaker.
If you would like to sponsor Leil Shishi on a specific week please send a message to mail@bhny.co.uk
See you on Thursday!

9.35-9.45: Hilchos Shabbos (Rabbi Tugendhaft שליט"א)
9.45-10.15: Parasha Shiur (Guest Speaker)
10.15: מעריב (followed by Cholent, Kugel & Dvar Torah)
Upcoming yohrtzeits
20 Elul - R' Yosef Shlomo Kahaneman, R' of Ponevezh, Lithuania, and founder of the Ponevezh Yeshiva in Bnei Brak (1969)
20 Elul - R' Avrohom ben R' Naftali Hertz Sternhartz (1955), great-grandson of R' Noson of Breslov, he was one of the leaders of Breslov in his time He was known as "Kochov Lev".
20 Elul - R' Eliyahu Lopian (1970), author of Lev Eliyahu, and legendary mashgiach in Kelm and Kfar Chassidim
20 Elul - R' Moshe Aryeh ben r' Yisroel Freund (1996), Av Beis Din of Eida Hachareidis in Yerushalayim


21 Elul - R' Yonoson ben R' Noson Nota Eibeschitz (1764), Rov of Altona, Hamburg and Metz, and author of Kereisi U'Pleisi, Urim VeTumim, and Yaaros Devash


22 Elul - Rabeinu Yaakov ben R' Moshe HaLevi Segal Moellin of Mainz (1427), the Maharil, the primary source of Minhagei Ashkenaz
22 Elul - R' Mordechai Dov Twerski of Hornesteipel ben R' Meshulam Zusia Ytzchok. He was a descendant, ben avcher ben, from the Rebbe, Reb Zusia of Anipoli. He was raised by his maternal grandfather, the Cherkasser Rebbe after his father died, so he adopted the family name, Twerski.


23 Elul – R' Yisroel of Pikov (1818) ben R' Levi Yitzchok of Berditchev
23 Elul - R' Uri "the Seraph" of Strelisk (1826) ben R' Pinchos, his main Rebbe was R' Shlomo of Karlin
23 Elul - R' Meir Yehuda Getz, R' of the Kosel and Rosh Yeshivas Beit El (1995)
23 Elul - R' Yitzchak Menachem Mendel Danziger (1942), the Alexander Rebbe, killed in Treblinka with eight of his children HY"D, he was the son of R' Shmuel Tzvi of Alexander


24 Elul - Chabakuk Hanavi (c. 480 B.C.E.)
24 Elul - R' Yisroel Meir ben R' Aryeh Zev HaKohen Kagan (1933), the Chofetz Chaim
24 Elul - R' Yechezkel ben R' Mordechai Zalman Abramsky (1976), Rov of Slutsk and London, author of Chazon Yechezkel


25 Elul - R' Elazar (102 C.E) ben R' Shimon bar Yochai
25 Elul - R' Yechiel Michel (1786) ben R' Yitzchok, the Maggid of Zlotchov, talmid of the Baal Shem Tov
25 Elul - R' Aharon (1901) ben R Yaakov Abuchatzera


26 Elul – R' Elyakim Getz of Ostroh (1824) ben Reb Yaakov Yosef ( Reb Yeivei) He printed the seforim of his illustrious father. Was known for his devotion to providing for the destitute.


27 Elul - R' Noson Adler (1800), Rebbe of the Chasam Sofer
27 Elul - R' Sholom ben R' Elazar Rokeach (1855), the first Belzer Rebbe, known as the Sar Sholom


28 Elul - Shaul Hamelech and his three sons died in Gilboa 4 months after Shmuel Hanavi's death (878 B.C.E)
28 Elul - R' Chaim Yehuda Leib ben R' Avrohom Dov Auerbach (1954), Rosh Yeshiva Sha'ar Hashomayim, father of R' Shlomo Zalman
28 Elul - Rav Aryeh Carmell (1917-2006) was born in England . At the age of 16 Aryeh was sent to study under Rav Eliyahu Eliezer Dessler and became his talmid muvhak.


29 Elul - R' Yaakov Halevi Lipschutz, secretary of Rav Yitzchok Elchonon Spector and author of Zichron Yaakov.
Sun, 25 September 2016 22 Elul 5776