Beis Hamedrash Nishmas Yisroel
new! meseches chagigah | continues tomorrow MORNING! (28-jul)
omud yomi shiur | continues tomorrow morning! (28-jul)
Click here to access the full Archive for the shiur. Links will not be posted on the home page.
mishnah brurah yomi | continues this evening! (27-jul)
daf yomi b'halocho (DirsHU) index

משנה ברורה חלק א
1) 24/07/16 | Siman 147:4-7 Download Here

*

*
2) 25/07/16 | Siman 147:8-148:1 Download Here

*

*
3) 26/07/16 | Siman 149:1-150:2 Download Here

**
4) 27/07/16 | Siman --:--

Coming Soon
5) 28/07/16 | Siman --:--

Coming Soon
**The מגיד שיעור was Johnny Kaye
---
7 January | We are no longer able to publish the Shiurim by uploading the file to the site. From now on, each link will direct you to a Dropbox file to subsequently stream or download to your system. (Your system must support .m4a files - iPhones are fine)
This should not pose any problems to most users. If you're having storage issues then stream the shiur and do not download it!
Alternatively, Smartphone Users can download the free Dropbox App (Available on iOS and Android) which should play them for you on the App itself upon clicking the links.
Apologies for the inconvenience.
(The most recent week of שיעורים will be posted here whereas a full archive from the beginning of the Cheilek will be available on the "Dirshu Archive" Page)
Visitors Since 27th April 2015

pirkei ovos shiur! | continues this shabbos afternoon! (p'pinchos)
Join us for this increasingly popular Summer afternoon shiur given by Rabbi Mendy Chissick שליט"א which continues this Shabbos (P'Pinchos) at 8.25pm followed by Mincha.
business directory
Click here to access see our extensive BHNY Business Directory. Free Fridge Magnets are available to collect from the Shul now.
ladies hilchos Shabbos series, catch up here!
Missed some or all of them Shiurim? Catch up below by Audio or Video, kindly provided by TorahAnytime
---
#1. 27th October, (Audio or Video)
#2. 10th November, (Audio or Video)
#3. 24th November, (Audio or Video)
#4. 15th December,

Not Available
#5. 5th January, (Audio or Video)
#6. 12th January,
(
Audio
or
Video
)
#7. 19th January,
(
Audio
or
Video
)
#8. 26th January, (Audio or Video)
hacHnosas sefer torah | VIDEO HIGHLIGHTS
EXCLUSIVE FRIED CONCERT | VIDEO HIGHLIGHTS
whatsapp groups
We encourage our members to join the Mens or Ladies WhatsApp Groups to keep up to date with Shul Events and Announcements.
Please send a message to mail@bhny.co.uk to request membership.
Hachnosas Orchim (Bal Shem Tov)
Following the Rov's Drosho at Shalosh Seudos (P' Behalosecho 5774), a new BHNY initiative has been started whereby a rota for Shabbos meals will be maintained for Hachnosas Orchim.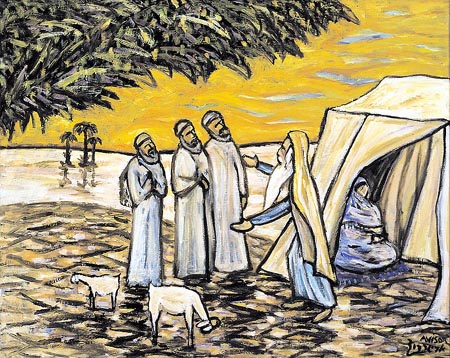 If you are able to host a meal in the near future (or know of anyone needing a meal), please contact Mrs Dalia Nessim on 0798 923 7572
the big move...
For more photos, visit the Gallery page.
.. & here's to the prosperity of zion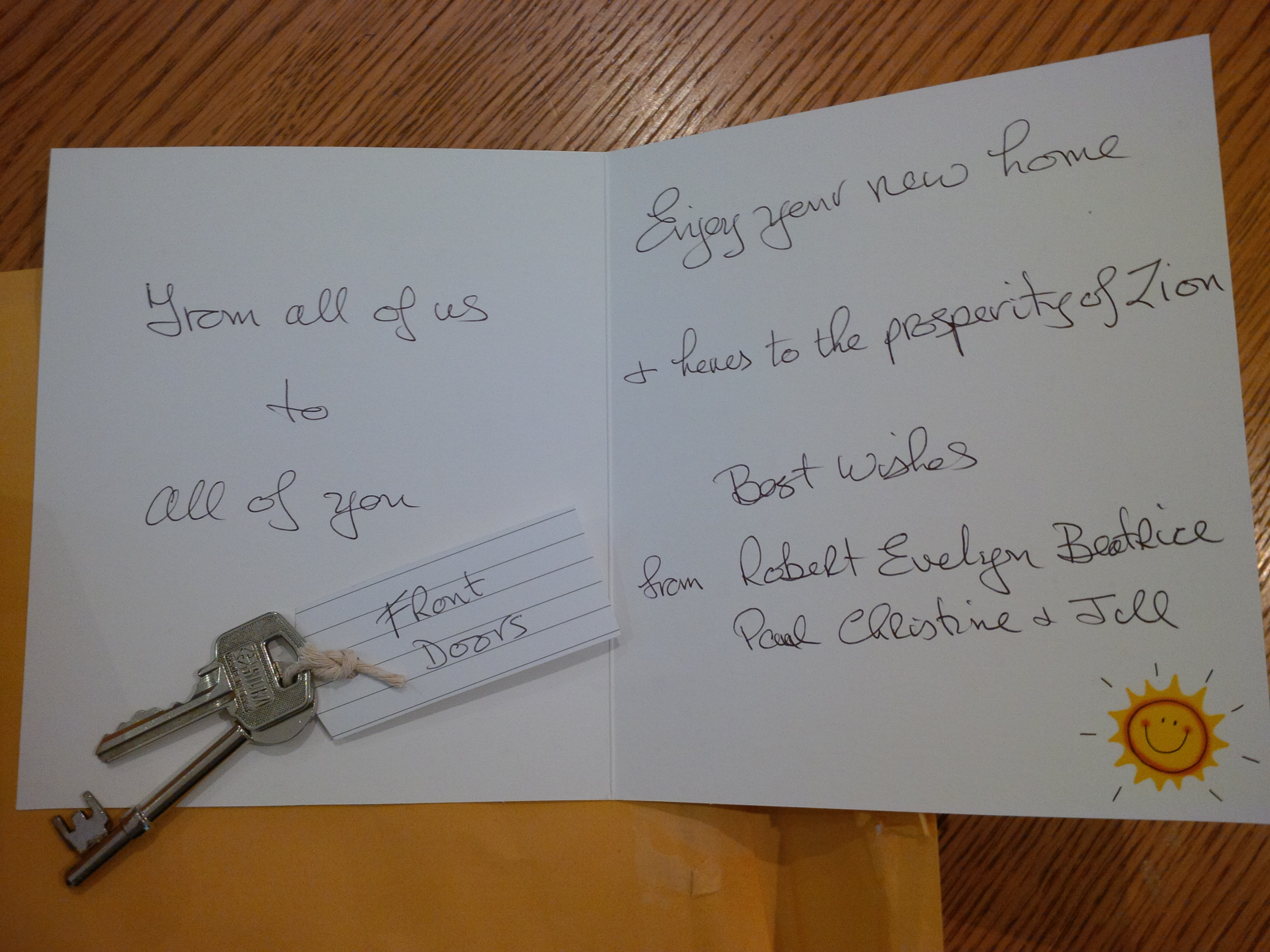 The lovely card we received from the Trustees of the Church along with the keys to our new building.
it's official.. !
We are pleased to inform you that בעז"ה
we have completed the purchase of 4 Brent Green,
a new home for Beis HaMedrash Nishmas Yisroel
& a centre of תורה and תפילה for NW London.

join the mailing list here!
leil shishi @ nishmas Yisroel
Thursday Nights
The next ליל שישי פרשה שיעור (P'Pinchos) will be given by:
Rabbi Aaron Hersh שליט"א
Followed by Hot Refreshments and a דבר תורה from Eli Netzer נ"י
Visit www.torahway.org.uk to download previous שיעורים and click here to find and download Rabbi Tugendhaft's ten minute Hilchos Shabbos שיעורים given before each guest speaker.
If you would like to sponsor Leil Shishi on a specific week please send a message to mail@bhny.co.uk
See you on Thursday!

9.35-9.45: Hilchos Shabbos (Rabbi Tugendhaft שליט"א)
9.45-10.15: Parasha Shiur (Guest Speaker)
10.15: מעריב (followed by Cholent, Kugel & Dvar Torah)
Upcoming yohrtzeits
21 Tamuz
R' Shlomo Machlama, author of Merkaves HaMisheneh on Rambam
R' Avrohom Mattisyahu ben R' Menachem Nochum Friedman of Shtefanesht (1933)
22 Tamuz
R' Shlomo HaLevi of Karlin HY"D (1792) ben R'Meir was a talmid of the Magid of Mezritch and R' Ahron HaGadol of Karlin, who he succeeded as Rebbe. After his passing R' Ahron HaGadol's son, Reb Asher, became Rebbe
R' Avrohom Grodzinksi HY"D (1942), Mashgiach Ruchni of the Slabodka Yeshiva
R' Levi Yitzchok ben R' Avrohom Noach Bender (1989) was a talmid of R' Avrohom Chazan and was one of the great Breslov leaders of his time. See here for more and links at the bottom of the page to fascinating excerpts from his sefer.
23 Tamuz
R' Moshe ben R' Yaakov Cordovero, the Ramak (1570) was one of the most famous mekubalim. He studied nigleh under R' Yosef Caro and kabala under his brother-in-law, R' Shlomo Alkabetz. He wrote several seforim, including Pardes Rimonim and Tomer Devorah. The Satmar Rebbe had a kabala from the Divrei Chaim of Sanz that the sefer Tomer Devorah is a segula for the "known disease" – may Hashem save us, and if one isn't able to learn it himself, he should have someone read it in front of him. (It is available in English translation)
R' Gedalia Ahron ben R' Elazar Mordechai Kenig (1980), one of the leaders of Breslov, was a talmid muvhak of R' Avrohom Sternhartz, who encouraged him to establish Kiryat Breslov in Tzefas. His son, R' Elazar Mordechai Shlita, is the current leader of the community. R' Gedalia wrote Chayei Nefesh, on R' Chaim Volozhiner's Nefesh HaChaim, proving that there is no argument between Chassidim and Misnagdim on the principles and foundations of Yidishkeit, as they are beyond dispute.
R' Yechezkel Katzenellenbogen, the Knesses Yechezkel (1749)
R' Shaul Moshe Zilberman, the Rov of Viereshov, author of Pardes Shaul
24 Tammuz
R' Yaakov Yosef ben R' Dov (1902), the first and only Chief Rabbi of New York. He was a talmid of the Volozhiner Yeshiva and was known as "Reb Yaakov Charif" because of his sharp mind. He is buried in Queens, NY at Union Field Cemetery. Large crowds go to daven there on the yartzeit, and the cemetery opens earlier and closes later on the yartzeit. The Satmar Rebbe encouraged people to go to his kever. People also go there throughout the year to daven for yeshuos. See here for more on this great leader, who gave his life for Yiddishkeit in the late 19th century.
25 Tammuz
R' Meir HaLevi of Apta ben R' Shmuel (1827), author of Ohr LaShomayim. He was the Rov of Apta after the Ohev Yisroel, who moved to Mezibuz, after sensing that R' Meir was supposed to become Rov of Apta. He was a talmid muvhak of the Chozeh of Lublin. One of his most famous talmidim is the Tiferes Shlomo of Radomsk.
R' Ahron Brachya of Modina, author of Maavar Yabok
27 Tamuz
R' Shmuel ben R' Michel Dovid Rozovsky (1979), Rosh Yeshiva in Ponovezh
28 Tamuz
R' Elazar of Lizhensk (1806) was the oldest son of the Rebbe Reb Elimelech of Lizensk. He put together his father's sefer, Noam Elimelech, which has several letters of R' Elazar in the back. His sons were R' Naftali of Lizensk and R' Mendel Ber of Pshevorsk and his son-in-law was R' Chaim Meir Yechiel Shapira of Moglenitz.
R' Moshe ben R' Tzvi Hirsch Teitelbaum of Uhel (1841), author of Yismach Moshe, was a talmid of the Chozeh of Lublin. He said he remembers himself in a previous gilgul in Mitzraim and could even describe what the house that he stayed in looked like. He said that when the machlokes of Korach took place he didn't take any sides; he stayed in his tent until the machlokes ended and only then came out, when it was determined who was correct. R' Meshulam Igra said on him: "Moshe Emes v'Toraso Emes". The Sighet and Satmar dynasties descend from him.
R' Shlomo ben Yosef Ganzfried (1886), author of Kitzur Shulchan Aruch
R' Nachman ben R' Chaim Aryeh HaKohen Kahana (1904) was the Av Beis Din of Spinka. He was the son-in-law of the first Spinka Rebbe, the Imrei Yosef. He wrote sefer Orchos Chaim on Shulchan Aruch Orach Chaim.
R' Yaakov Shaul Elishar (1906) Sephardic Chief Rabbi of Eretz Yisroel, the Givat Shaul neighborhood in Yerushalayim is named after him
R' Chaim Friedlander (1986), Mashgiach in Ponovezh (1986) author of Sifsei Chaim
29 Tamuz
R' Yochonan Hasandler, Tanna
Rashi, R' Shlomo ben R' Yitzchok (1105) Interestingly, he was 33 generations from R' Yochanan Hasandlar, whose yartzeit is the same day. See: How to gain access to Rashi's Chamber in Gan Eden.
Rav Yehoshua Boaz, the Shiltei Hagibborim, Italian commentator to Rif (1612)
Wed, 27 July 2016 21 Tammuz 5776